The POTluck Initiative
POT's non-profit arm dedicated to accessibility and transformative ceramics programming since 2017. We educate Black & Brown communities via scholarships, free community workshops, artist residencies, and professional development training. With your support, this new initiative aims to increase the impact and accessibility of ceramic arts in our communities.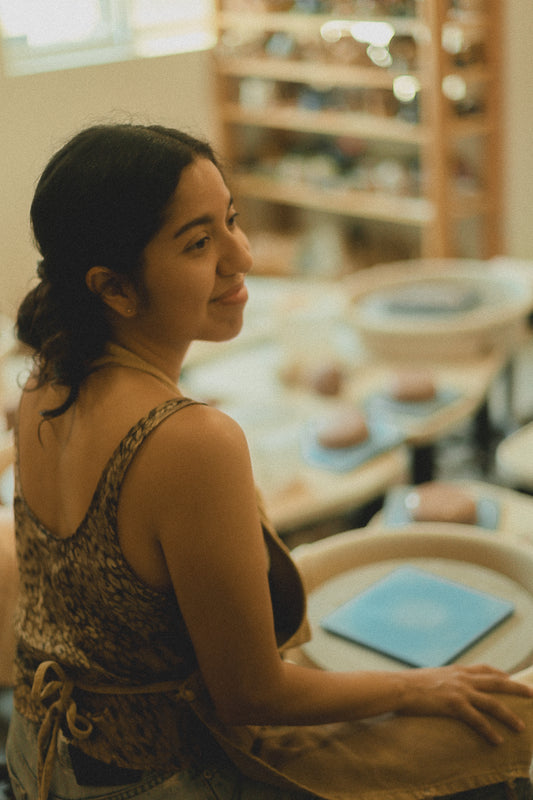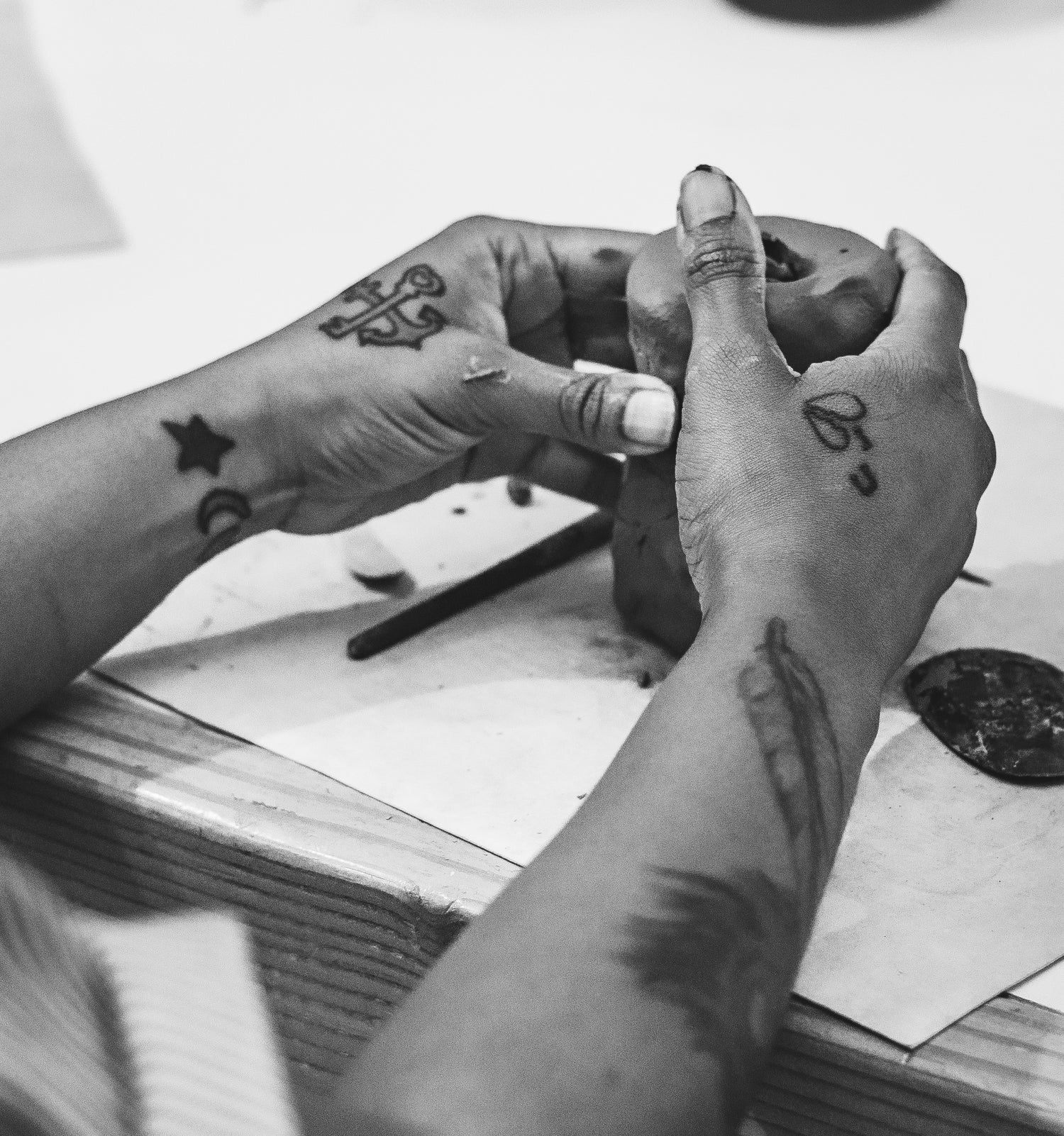 Scholarships
The high overhead of supplies and labor involved with ceramics can make it inaccessible to some. We have always aimed to bridge this gap by not turning anyone away due to lack of funds. 
We appreciate any donations from organizations and individuals to assist us in keeping this spirit alive. Through one-time or recurring donations, you can help us continue to change lives through pottery.
DONATE
You Can Sponsor
SPONSOR A STUDENT IN NEED!
Your $200 donation covers a free 4-class series, materials, glazing, and firing. Students keep finished pieces. 
SPONSOR AN EMERGING ARTIST!
Your $240 donation provides one month of free membership for an emerging ceramicist who wants to develop their practice for the potential of self-employment. Includes 24/7 access to studio, 25lbs of clay, firing, and access to our glazes.
DONATE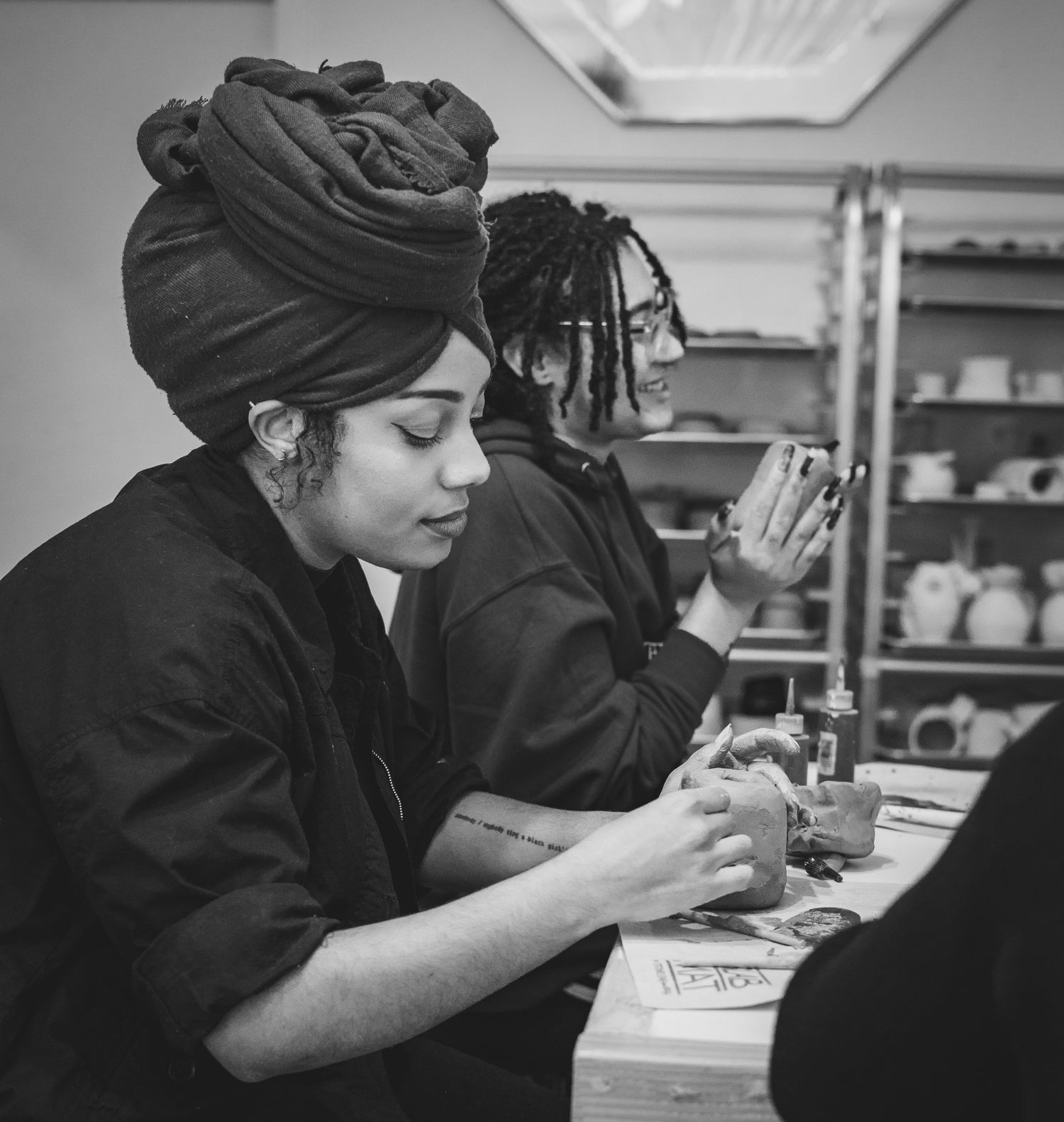 Apply For Scholarships
We intentionally make ceramics education accessible to Black & Brown communities through The POTluck Initiative. For those wanting to try pottery but finding it difficult to afford, you can apply for scholarships through our program or sign-up for our next Sliding Scale Class here.
APPLY
All Donations Are Tax Deductible
POT LA is a sponsored artist with The Performance Zone Inc (dbaTheField), a not-for-profit, tax-exempt, 501(c)(3) organization servingtheperforming arts community. Contributions toTheFieldearmarked for POT LA are tax-deductible totheextent allowed by law. For more information aboutTheField, or for our national charities registration, contact:TheField, 75 Maiden Lane, Suite 906 New York, NY 10038, phone: 212-691-6969. Acopyof our latest financial report may be obtained fromTheFieldor fromtheOffice of Attorney General, Charities Bureau, 120 Broadway, New York, NY 10271.
DONATE