Youth Handbuilding Classes
Pottery classes for ages 11 - 17, located at POT Gardens on Jefferson. We create a safe and inviting space for youth to learn pottery and express themselves creatively. 
In this 4-week series, youth ages 11-17 will learn different handbuilding techniques while making fun and engaging projects. Handbuilding is all things done OFF the wheel, which is easier and better for exploring creativity. This process gives them a chance to get off their devices and get their hands into something tactile like clay. Our teachers are young and love teens, we are great with them!
All materials are included. Students will take home finished pieces. 
Afterpay available at checkout!  
Regular price
Sale price
$160.00
Unit price
per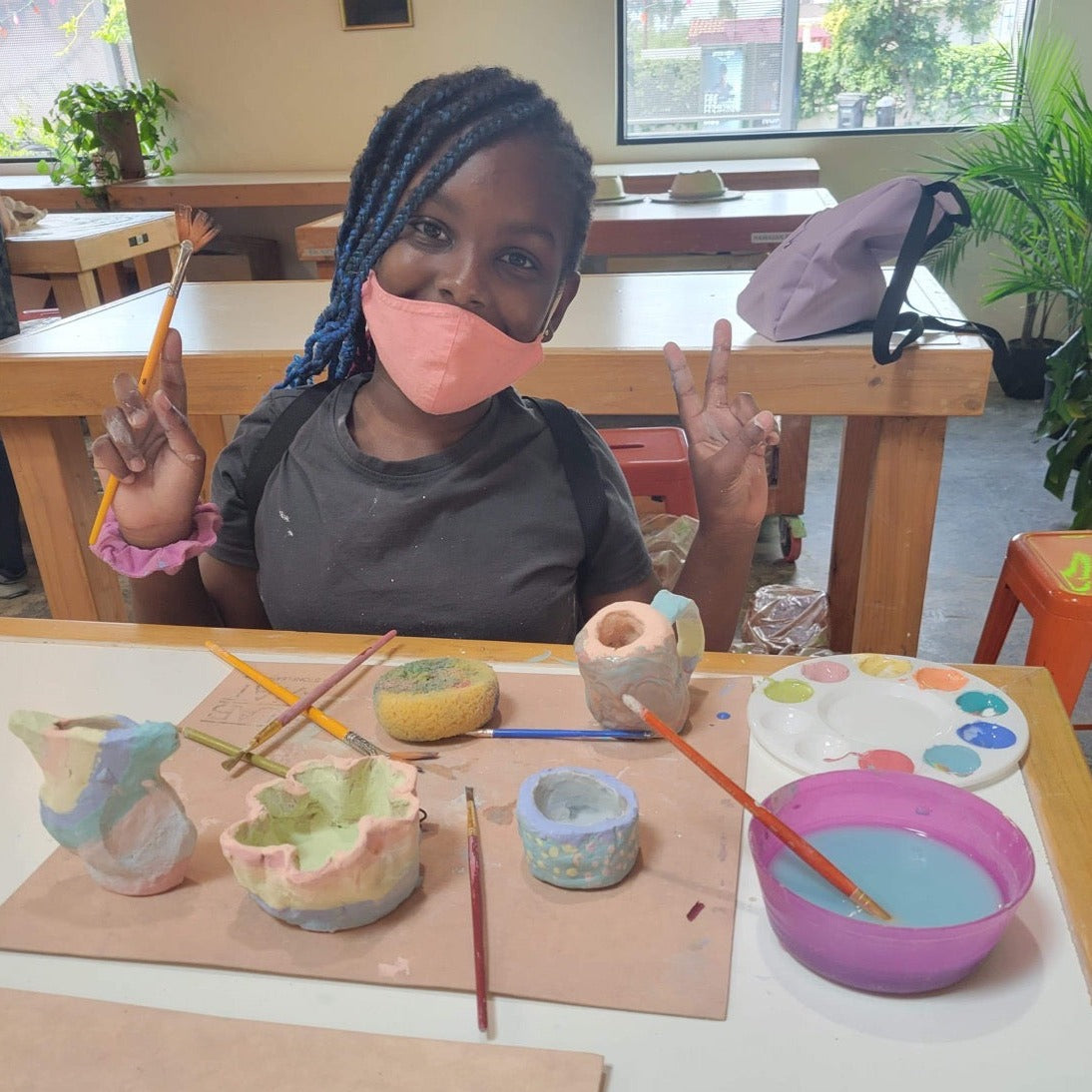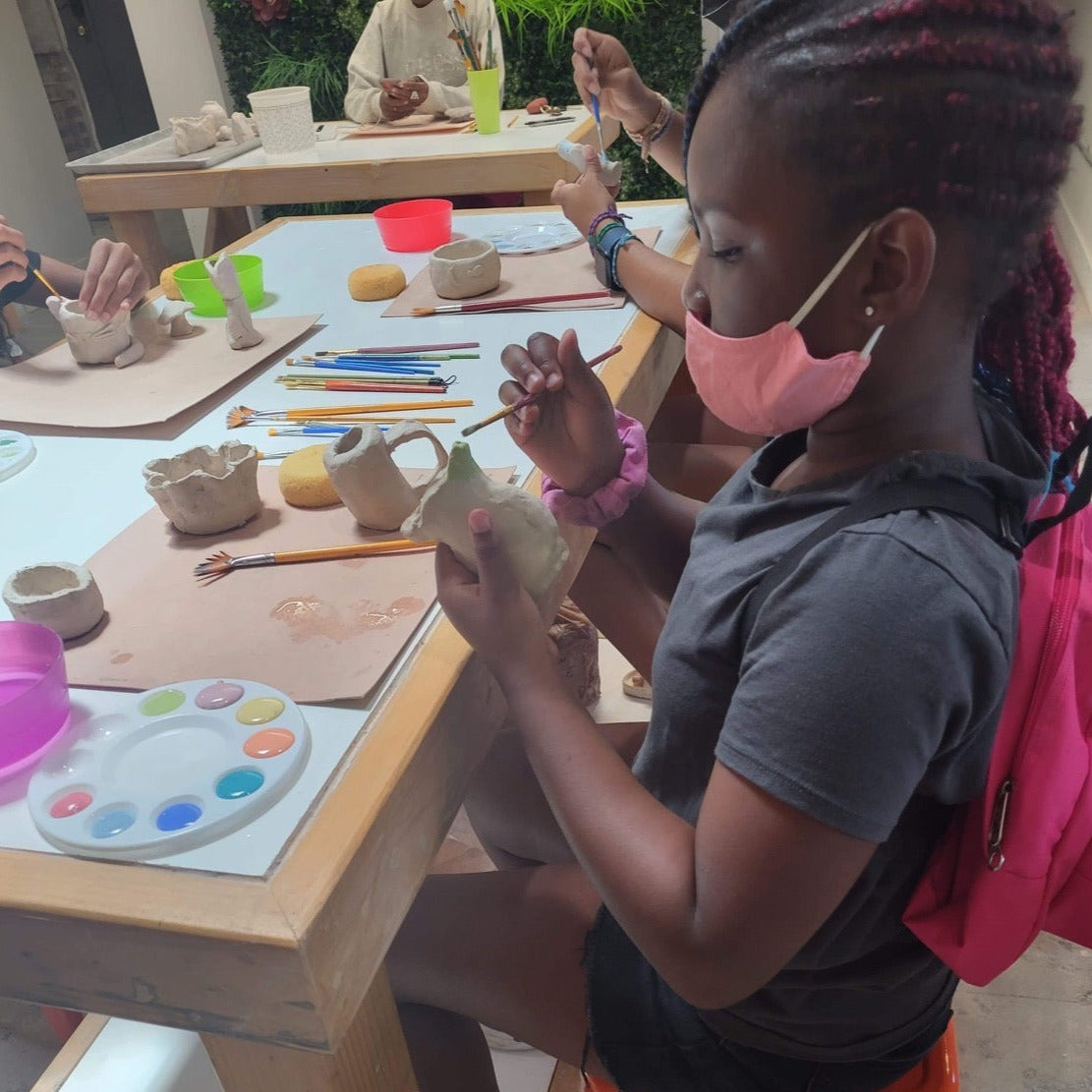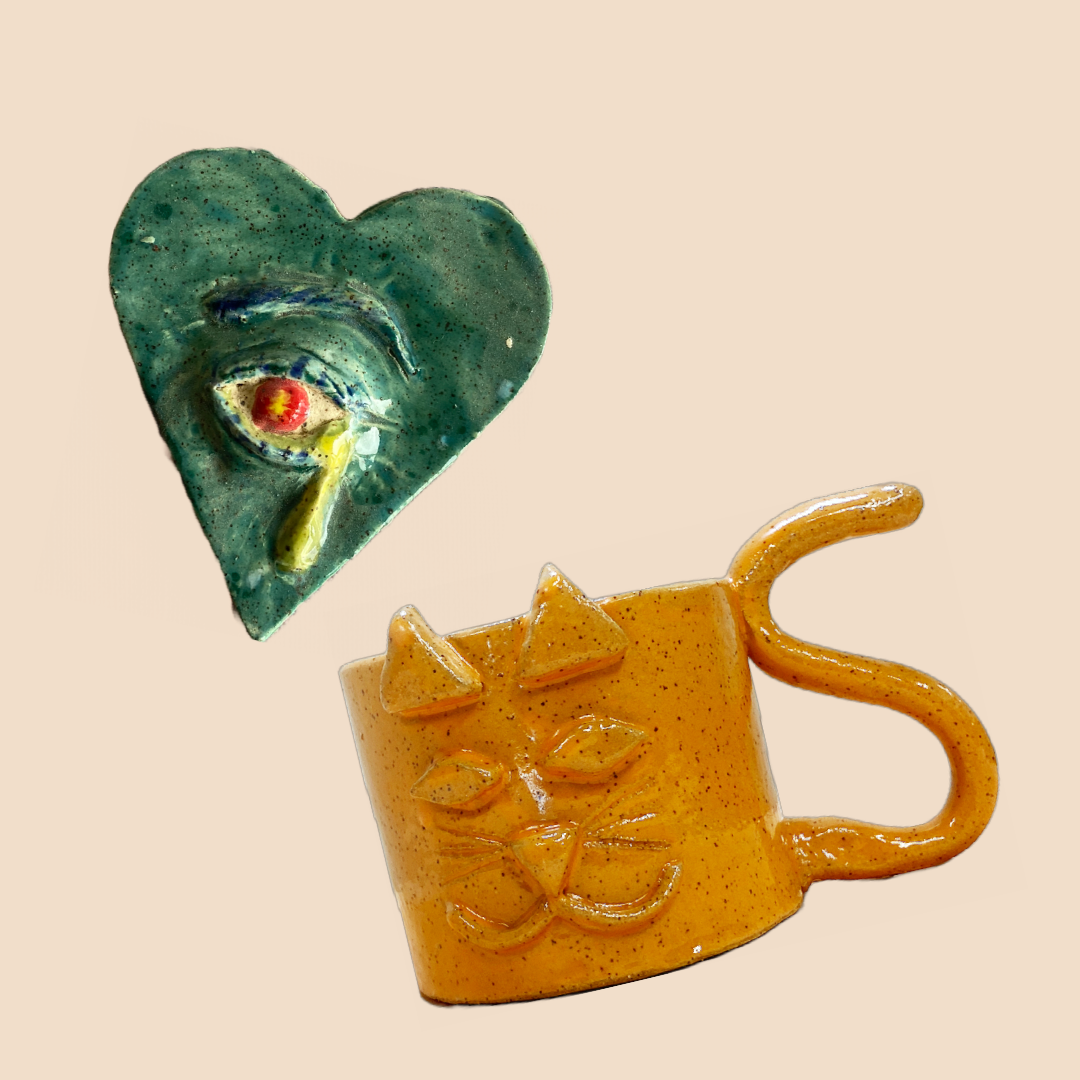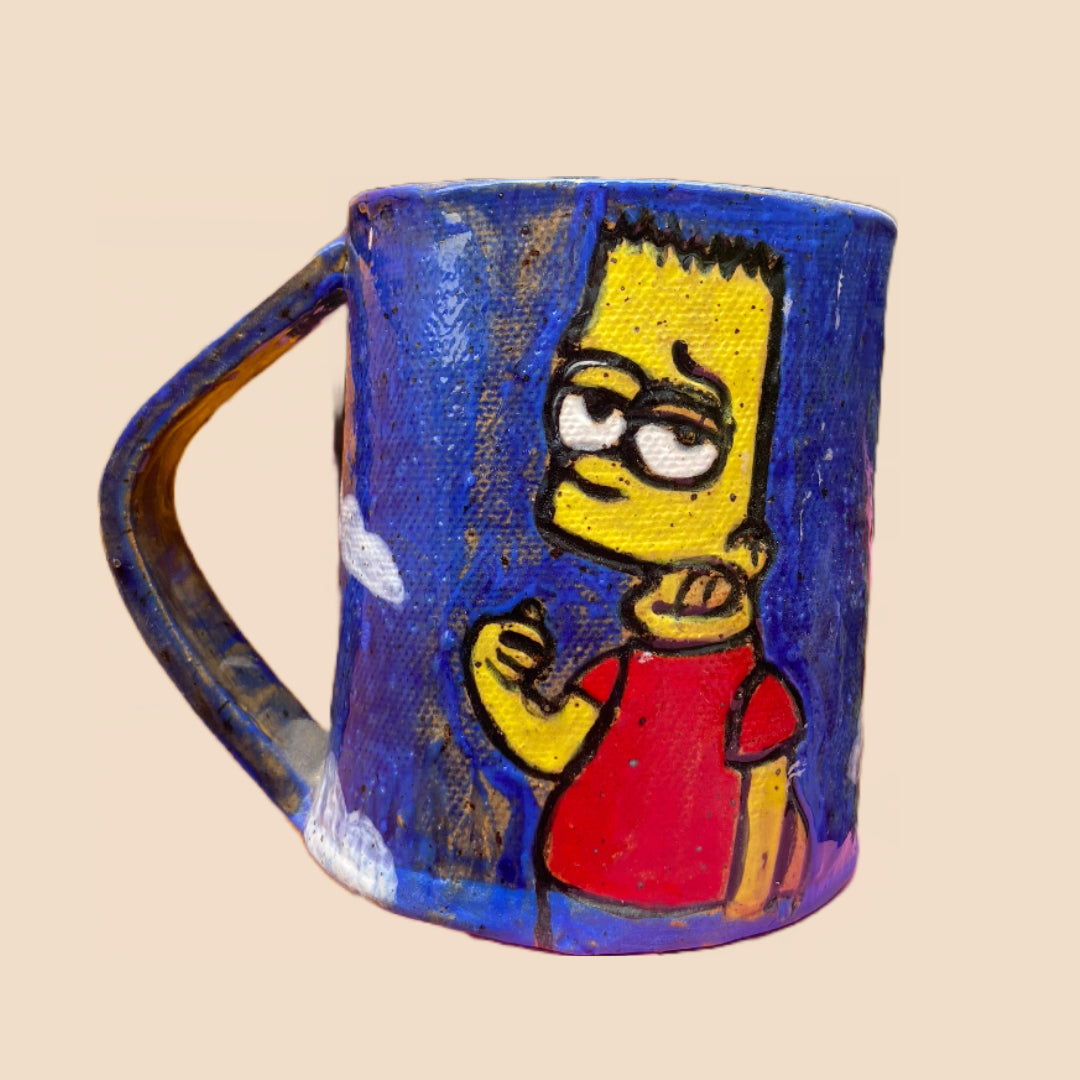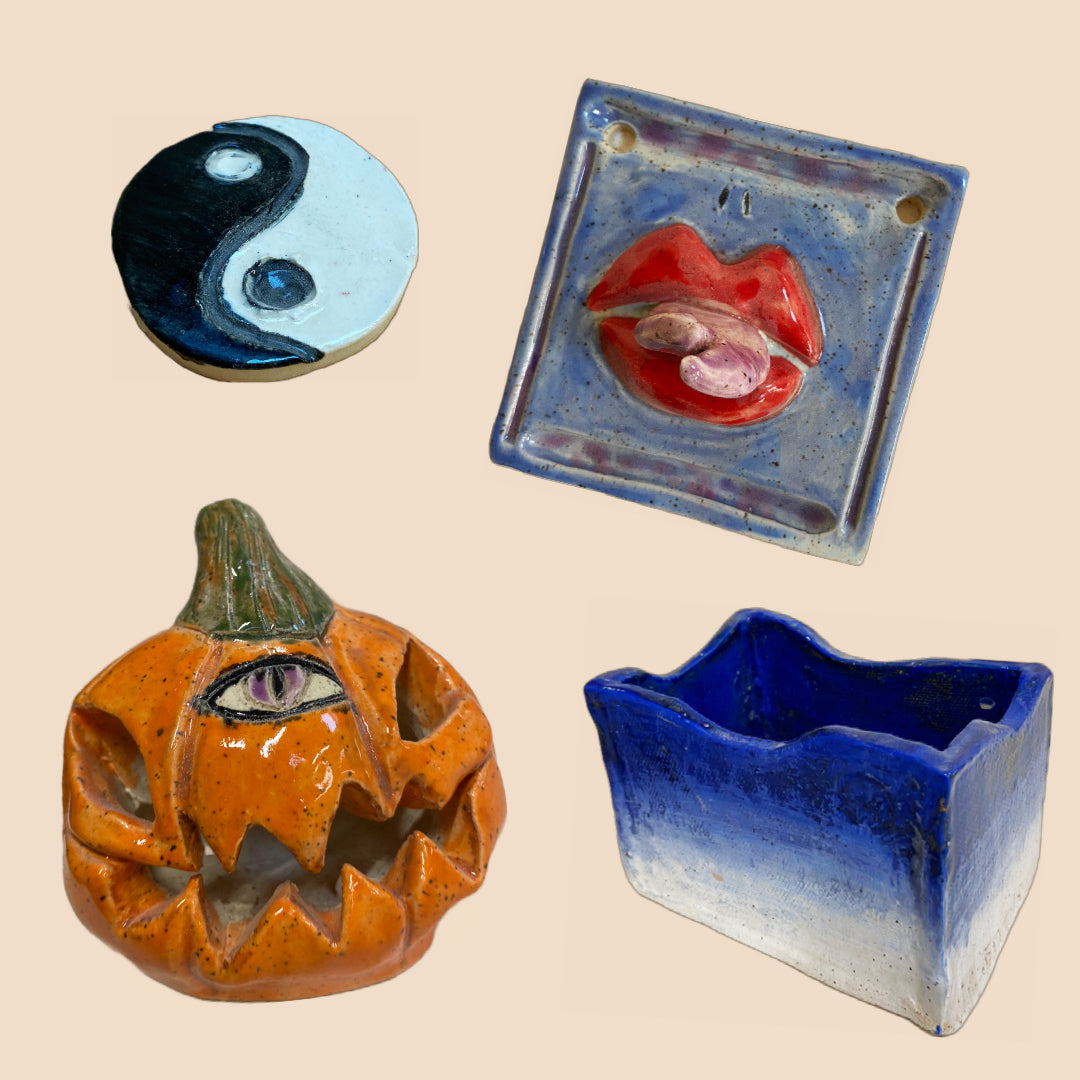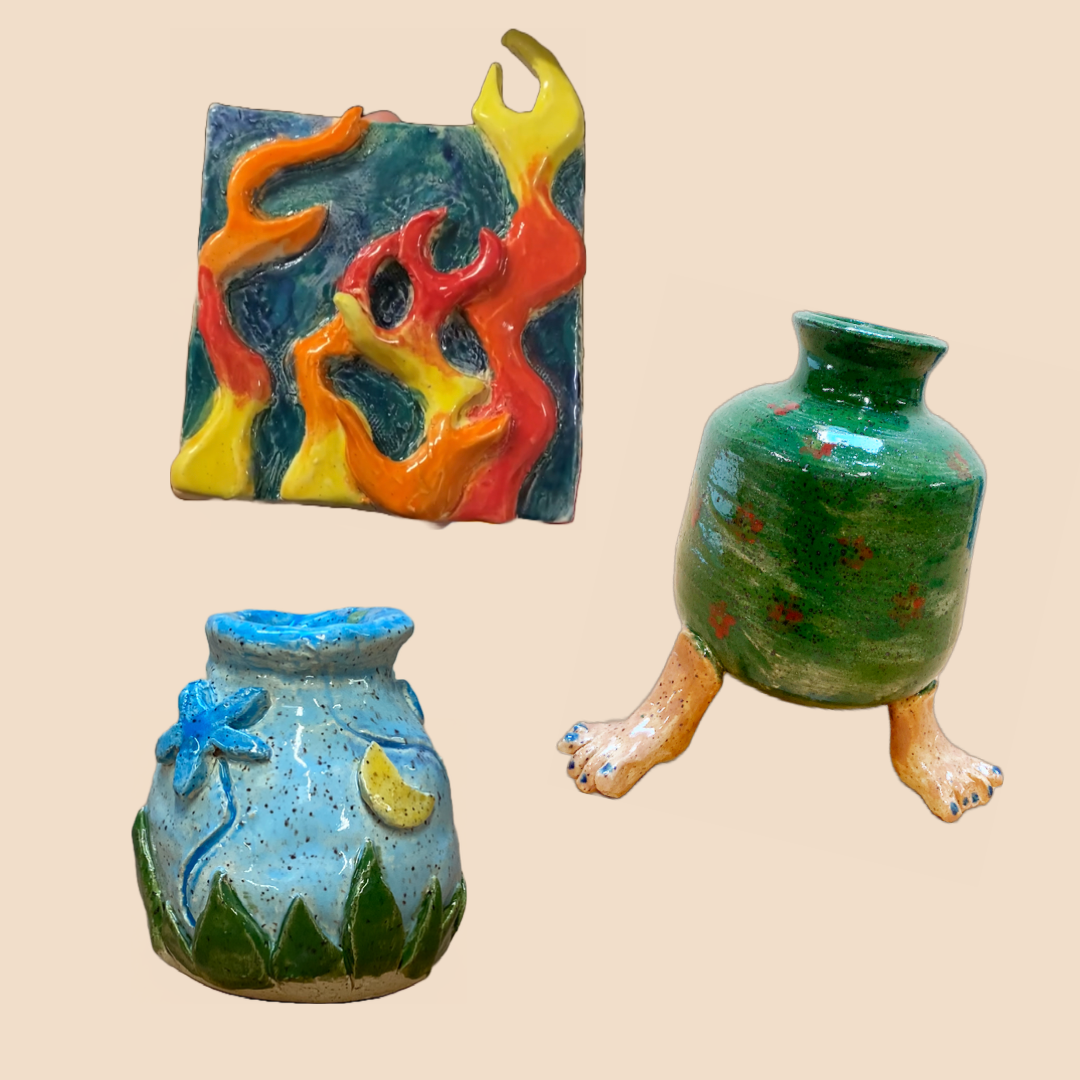 4 Week Series
Each class of this series will explore a new handbulding technique, covering the fundamentals and giving students a basis for creating pottery independently. The final class covers glazing.
All materials, glazes, and firing are included for students to take finished pieces home.
Benefits of Pottery
Pottery helps with mental health, creates community, and is all around a fun hobby. It is a tactile and grounding activity that reconnects the youth with earth and promotes mindfulness. Taking this class gives students a chance to get off their devices and explore their creativity.
Our Space
Our studio takes a social justice approach to learning and building community. We create a safe space for youth of all identities to explore their creative side.
We are in Mid-City at 3228 W Jefferson Blvd, Los Angeles, CA.
Meet the Teacher
Sydney Ray is young, friendly, and full of creative energy. They have tons of experience with handbuilt pottery enabling them to guide their students to develop their projects with multiple techniques. Syd is also great at helping them find ideas and avoid creative frustration.
Sydney enjoys anime and has a cat named Tharja.
Our Goal
Our goal is to open the doors for a new artform to our younger students and get them into a new hobby. we believe that hobbies can help all of us to navigate life with a healthy outlet.
My daughter absolutely loves this class and her instructor.